Back
Horiuchi Heihachiro
| | |
| --- | --- |
| Birth Place | Kamiina District, Nagano Prefecture |
| Birth | 1917 |
| Death | 1997 |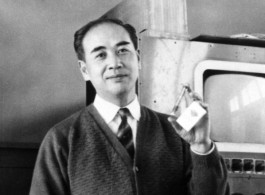 Overview
Biography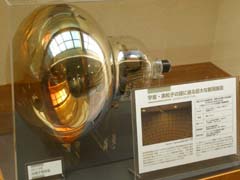 He promptly decided to enroll in
Hamamatsu Kōtō Kōgyō Gakkō
(present
Shizuoka University
) when he learned that
Takanayagi Kenjirō
was undertaking the study on the television there. This was led by his interest in light ever since he learned in school that the light emitted from the North Star takes eight hundred years to reach the earth. He worked on the study under Takayanagi.
However, WWII interrupted them. He established
Hamamatsu Terebi
(present Hamamatsu Photonics) to continue his research and developed the
photomultiplier tube
, a photosensor that converts weak lights to strong electronic signals, in 1953.
Reference
"Hamamatsu Photonics 40 Nen-shi" (40 Years History of Hamamatsu Photonics).
"Enshū Kikai Kinzoku Kōgyō Hattenshi" (History of Enshū's Machinery and Metal Industry)