New and Updated Contents
HamaMap iPhone App Released !
---
HamaMap is now available for free in Apple's App Store.
What's HamaMap?
HamaMap is an application for iPhone that helps you to keep tracks and memories of where you've been or where you want to go in future. The application allows you to leave dates, notes, or photos at places you would like on map, so that you would remember how to go there or how you felt when you were there last time. In addition, the application gives information provided by Hamamatsu Infromation Book regarding places in Hamamatsu, Shizuoka, Japan. Thus, if you are planning to travel to the city, having this application on your iPhone will be the easiest way to get information to look around the city.

Screenshots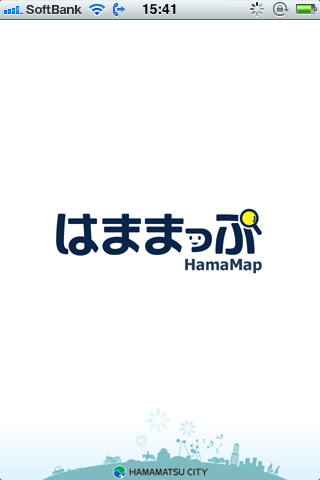 Top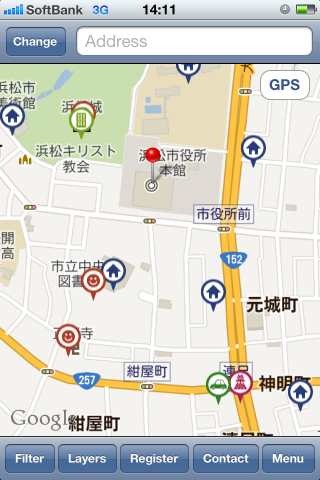 Map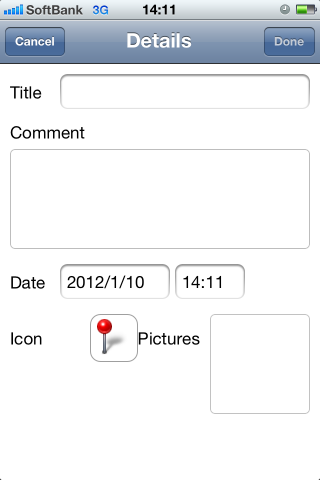 Edit
Data
aReleased: Jan 04, 2012
aaaaPrice:Free
aCategory: Navigation
aaaaaSize: 4.6 MB
Languages: English, Japanese