Back
Takane Castle
Address
Jitogata, Misakubo-cho,
Tenryu-ku, Hamamatsu-shi
Time
Northern and Southern Courts Period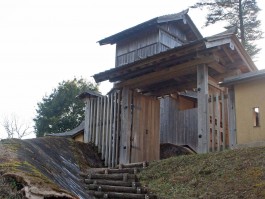 Overview
The castle stood on the top of Mt. Kuzugo (420m). The mountain is also known as
Sankakuyama
(lit. triangular mountain). The Okuyama, a powerful clan of the Misakubo region, built this castle to protect Prince Yukiyoshi, a grandchild of Emperor Godaigo, in 1414 during the Northern and Southern Courts period. Takeda Shingen used this castle when he proceeded into the region through the Aokuzure Pass during
the Battle of Mikatagahara
in 1572.
The investigation of the site was conducted from 1994 to 1999. It revealed that the remains of the castle show the characteristics of the Takeda style.
It is notable that a road that connects each parts of the castle was found in a perfect condition.
Takane-jo Park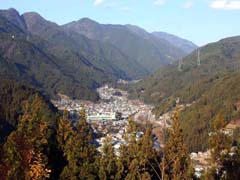 The
seiroyagura
(watchtower), mounds, and the gate were reconstructed and make a part of the Takane-jo Park.
The view from the top is spectacular. It takes 15 minutes by walk to get from its parking space.